Foremost EV was founded by Dave Adams and Shawn Terry, two guys who love the timeless beauty of classic cars and trucks, as well as modern EV technology that generates more torque and acceleration than ever imagined!
Foremost's first EV conversion was a true American classic truck, the iconic 1960 Ford F-100. We added two Hyper9 motors, generating 260hp and 692 lb-ft, and a 78kW battery pack delivering a 200+- mile range. The classic was wrapped in pearl white with modified suspension and brakes, powdered coated chrome and much more.
Then we turned a 1964 Opal Kadett into a truly efficient "commuter" with one Hyper9 HV motor, Torque Box, and 6 Tesla modules for 31Kw with an estimated drive range of 90-120 miles.
Next in que is a 1966 Ford Mustang, estimated to take roughly three weeks to complete from start to completion– including a week of test drives and motor tuning.
Foremost EV is based in Phoenix, AZ and we will work with classic car owners anywhere in the U.S. or internationally. We welcome phone and email inquiries anytime and onsite visitors by appointment only.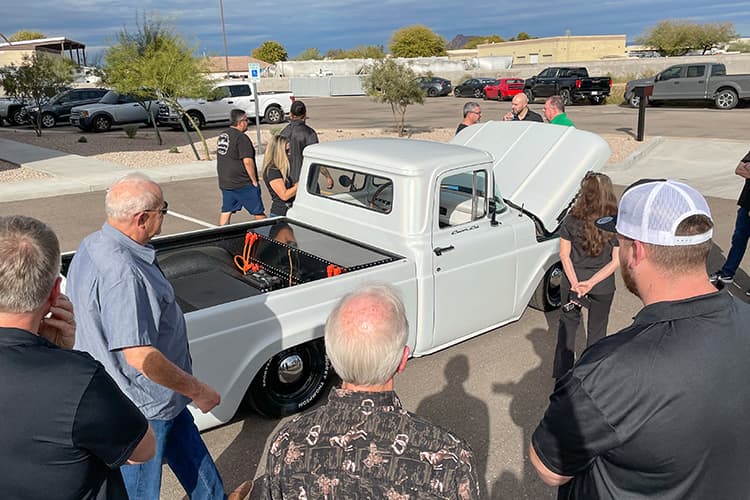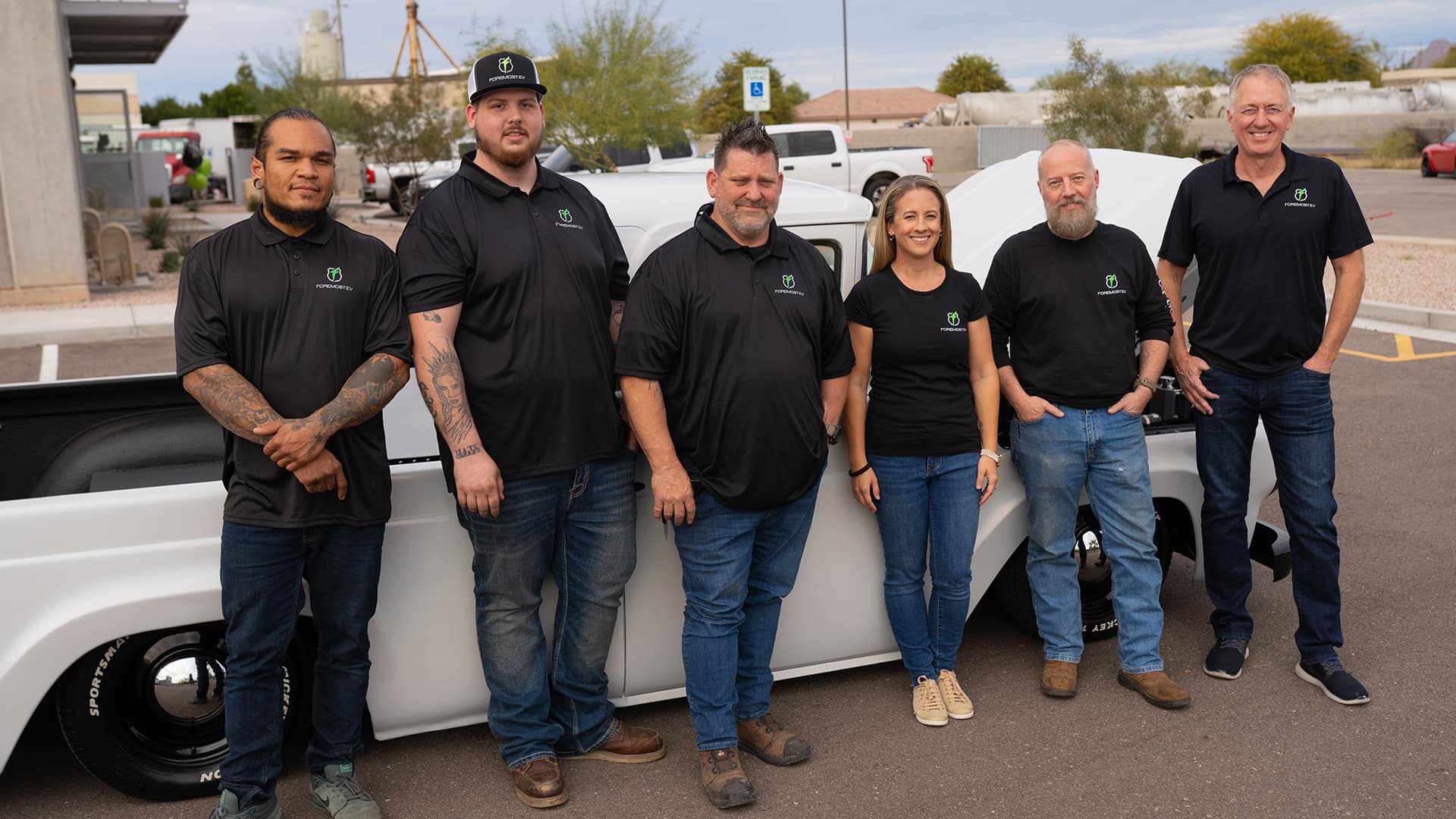 Portable Power With All The Perks
We're big fans of having plenty of energy available to extend our offline applications. Imagine being able to charge an electric vehicle in an emergency, work off-grid during construction or on-site film shoots, and having accessible energy during an unplanned power shortage. If you can have a great rooftop sleeping arrangement and a pull-out kitchen with lots of water, then all the better!
Foremost, Today
Today, the Foremost story involves building innovative trailers for camping and energy purposes, as well as an EV conversion service partnering with best-of-breed EV parts and supply people in the Phoenix Valley.
What started as fun product development for friends and family, has turned into exciting complimentary business applications – namely Foremost EV and Foremost Trailers. We appreciate your support and welcome your ideas and comments as we explore EV, mobile energy, and shelter solutions. Reach out through our Contact Form to get started.