New Life For Classic Euro Commuter
First built in 1940 and reintroduced 22 years later, the Opel Kadett is a timeless German commuter. With a well-preserved body, interior and complete gas to electric overhaul, it's now primed for many miles ahead. This conversion offers playful torque, triple digit mile range, and quiet, low-maintenance daily-driver performance.
Before restoration, this rarely seen car was a one-owner vehicle.  The owner purchased it straight out of college in GA and drove it to her first job as a teacher in AZ where it has been ever since.  She maintained meticulous records even including the boldly cute letter she wrote to the dealer expressing interest in the vehicle.  All the original paperwork is included with the car.  The providence of this vehicle is truly a treasure.  Anyone with a passion for history and classic vehicles would be thrilled to own this piece of history.  
We are thrilled to give it a new life as a reliable and clean electric restoration that can be enjoyed by someone for another 60 years. The engine and transmission have been replaced with a Hyper-9 HV 144 motor mated to a Torque Box gear reduction, and new two-piece driveline to handle the added power.  It is powered by 6 Tesla modules with 31kWh for an estimated drive range of 90-120 miles.  It has been kept as original as possible with just upgraded heavy duty shocks.  Charging is level 2 capable with dual Thunderstruck TSM2500 Chargers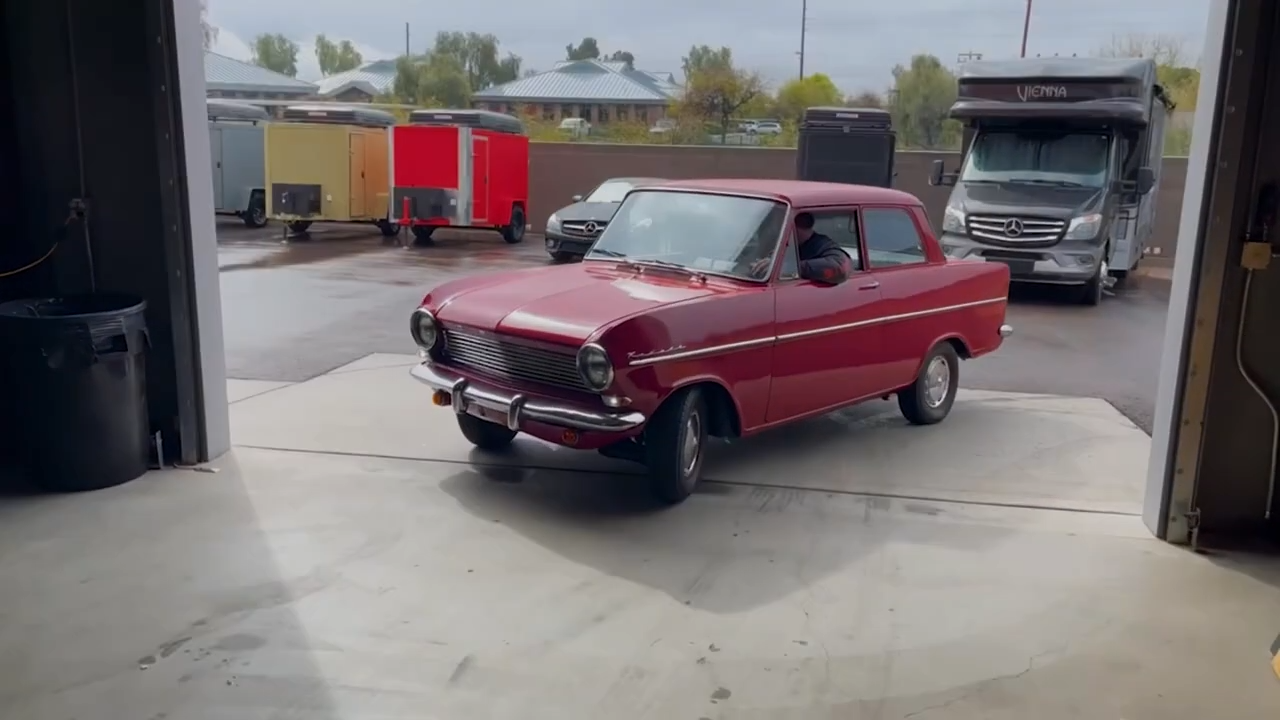 Complete interior and exterior views of our 1964 Opel Kadett EV conversion.